Whether you're landscaping a garden, building a swimming pool, or renovating an interior – choosing stonework that fits your style and design preferences is vital.
We're celebrating 15 years of working with natural stone in 2019, so we know great materials when we see them. We've put together six of our favourite stones which make an impressive design statement for both interior and exterior projects.
Everyone has their own personal preferences, so take a look through our top picks to find a stone that's right for you.
1. Barton Ash Limestone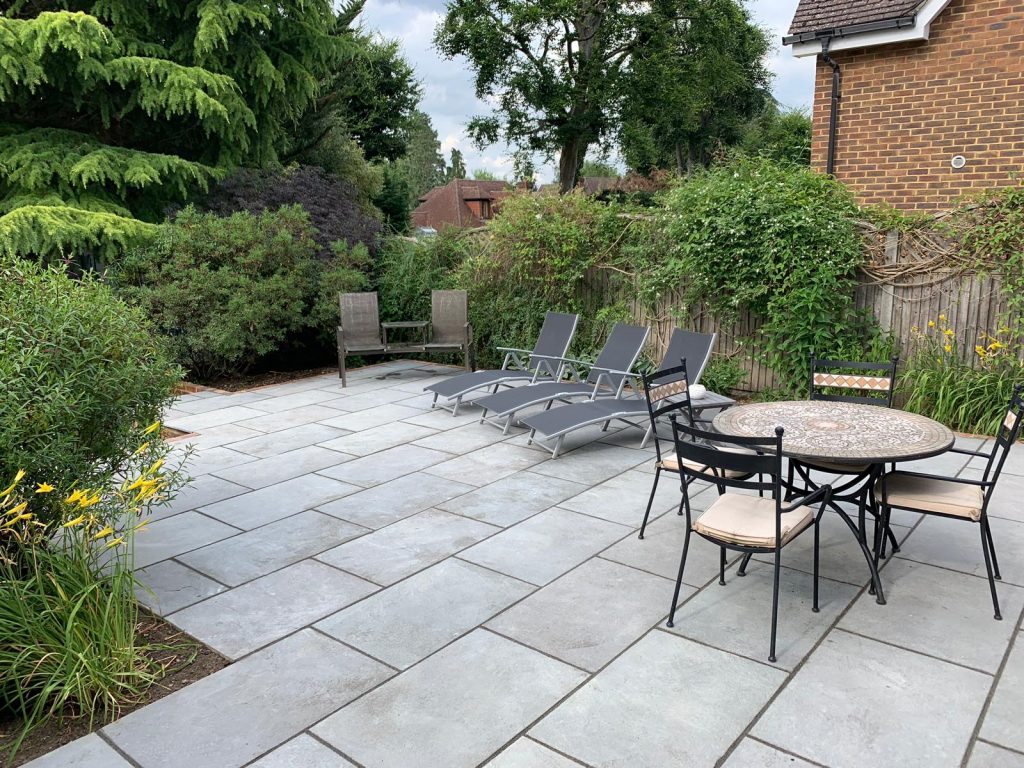 Barton Ash is a gorgeous limestone, perfect for both indoor and outdoor use. Its lightly textured surface with sawn edges has been lovingly tumbled to achieve a wonderfully rustic and worn look.
Subtle notes of olive come through the light-grey colouring to give a soft style with timeless appeal.
Barton ash is incredibly versatile and easy to cut into all shapes and sizes to give a bespoke finish to your project.
2. Lonato Grey Porcelain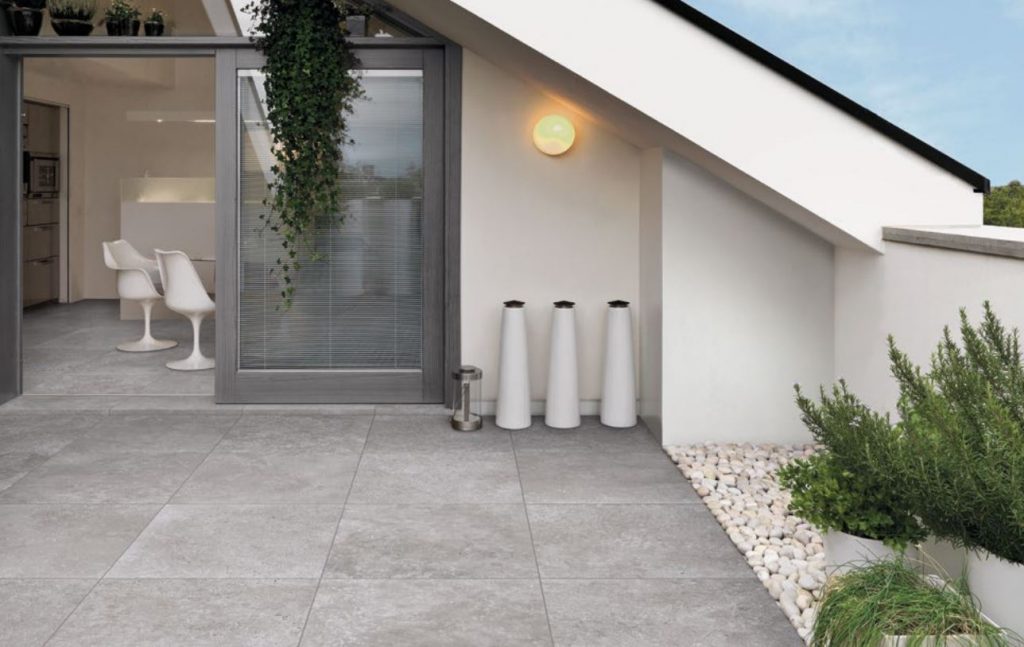 Sourced from Italy, Lonato Porcelain is the perfect material for achieving a refined and minimalist style.
Gentle marbling and delicate white veins run through each tile to soften its grey finish and create an elegant effect.
Treat yourself to Lonato Porcelain, to achieve stunning bathrooms with precise wall cladding and seamless swimming pool surrounds or detailed exterior patios.
3. Georgian Antique Sandstone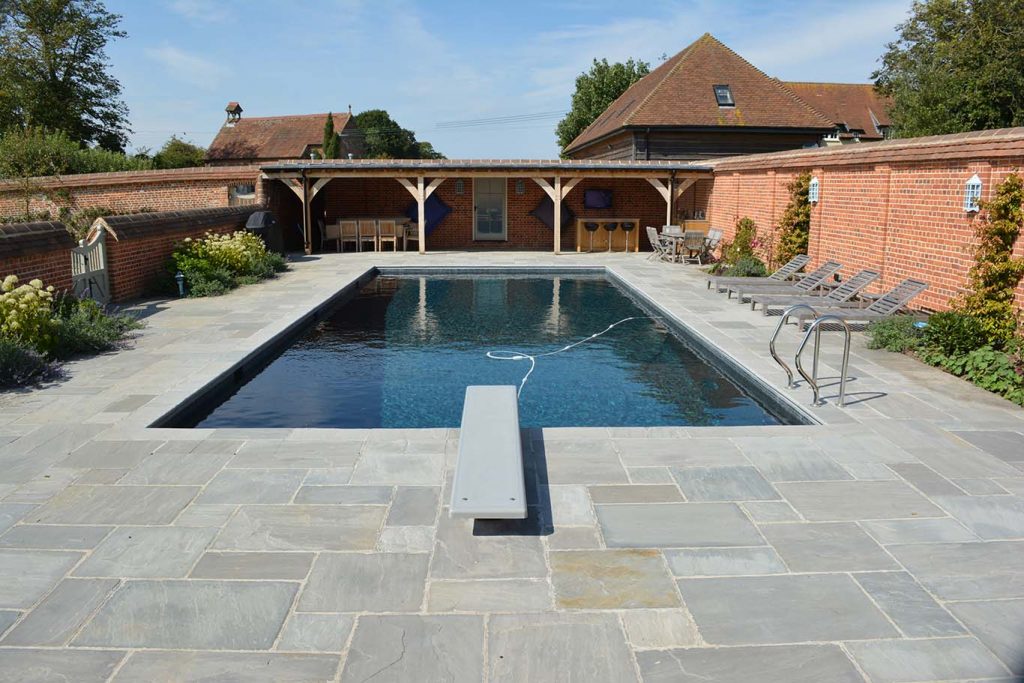 Discover this wonderful Georgian tumbled sandstone which has been appreciatively antiqued to achieve a rustic effect that's easy on the eyes and soft to touch.
The subtle grey tones and gentle tumbled edges make this stone perfect for more traditional outdoor paving projects and swimming pool surrounds.
Create stunning landscapes with this easy-to-use Georgian Antique Sandstone, available in a range of mixed patio packs, large format single size paving and bullnose-edge copings/ steps.
4. Leckford Sandstone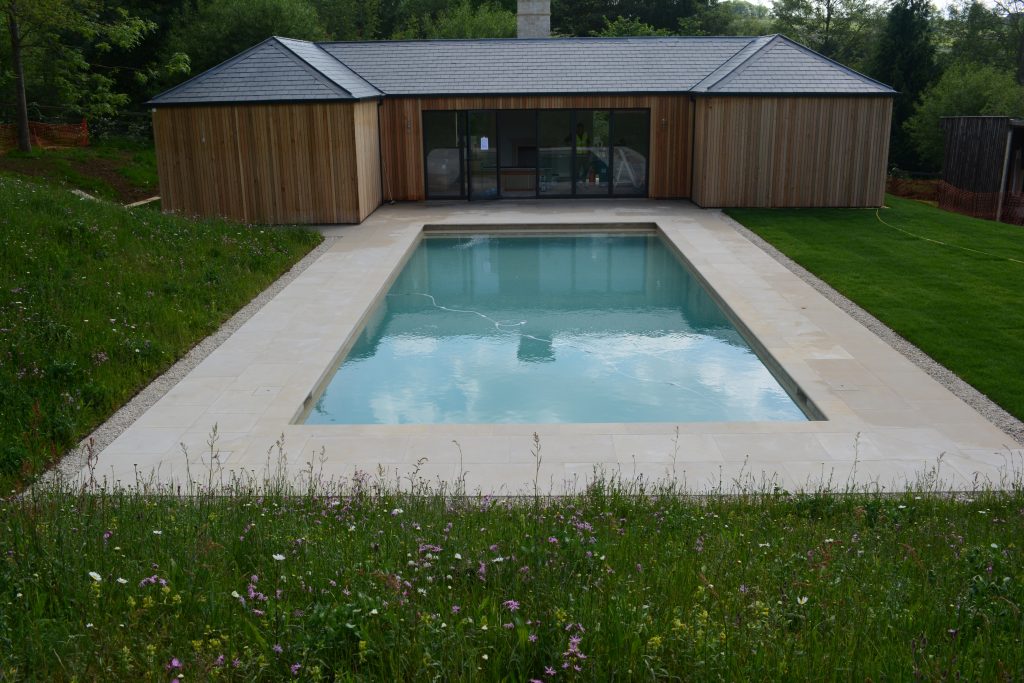 Unearth the beauty of this elegant sandstone. Leckford Sandstone has all the charm of a traditional York stone with its buff colouring and a lightly sandblasted texture.
The stone has timeless appeal that's ideal for both indoor and outdoor projects, and can be used to achieve wonderful, bespoke designs.
Plus, its lightly textured finish offers additional grip and slip-resistance, making it the ideal selection for swimming pool surrounds.
5. Sirmione Porcelain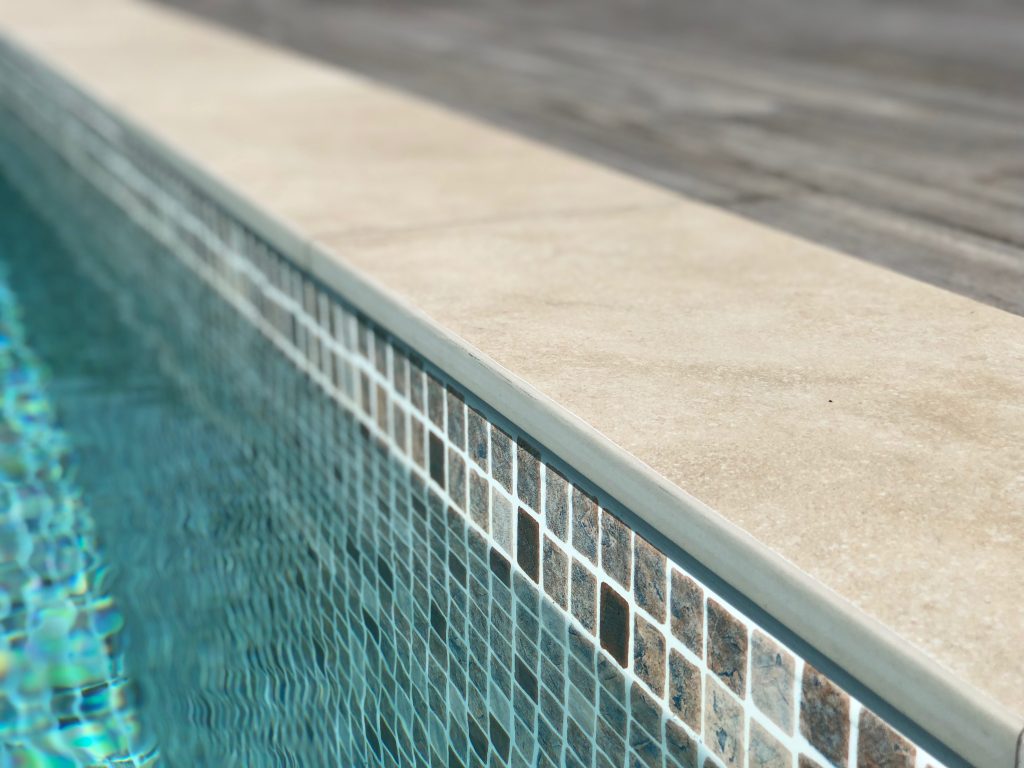 Sirmione Porcelain, from Italy, is quickly becoming a popular choice for many landscapers. With its weather-resistant properties, grippy texture, and the fact it requires almost no maintenance, it's ideal for long-lasting outdoor paving projects.
Its light-cream colouring and soft marbling can also withstand whatever the elements throw at it, so you can enjoy a polished look for years.
6. Danebury Sandstone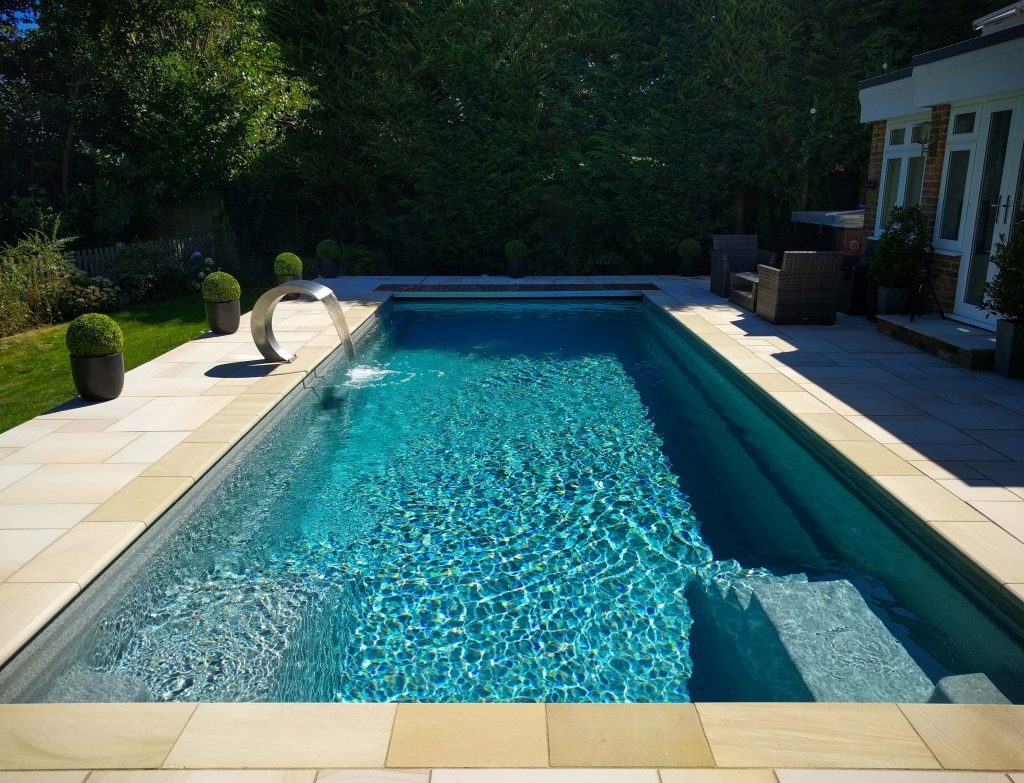 Danebury Sandstone has hints of mint, yellow and beige give this stylish sandstone a contemporary appearance.
The clean-cut lines and honed edges of the delicately-formed tiles are perfect for precise patio work and stylish swimming pool copings.
Discover Quality Natural Stones at Cranbourne Stone
Set in the beautiful Hampshire countryside, Cranbourne's showroom is open to the public. Visit us and explore a wide selection of natural stone and bespoke pieces.
As a family business, we pride ourselves on offering a friendly customer experience and delivering high quality products. So, we'd love to welcome you to our shop and help you choose the right stones for your project.
Speak to one of our dedicated customer support team members to learn more.