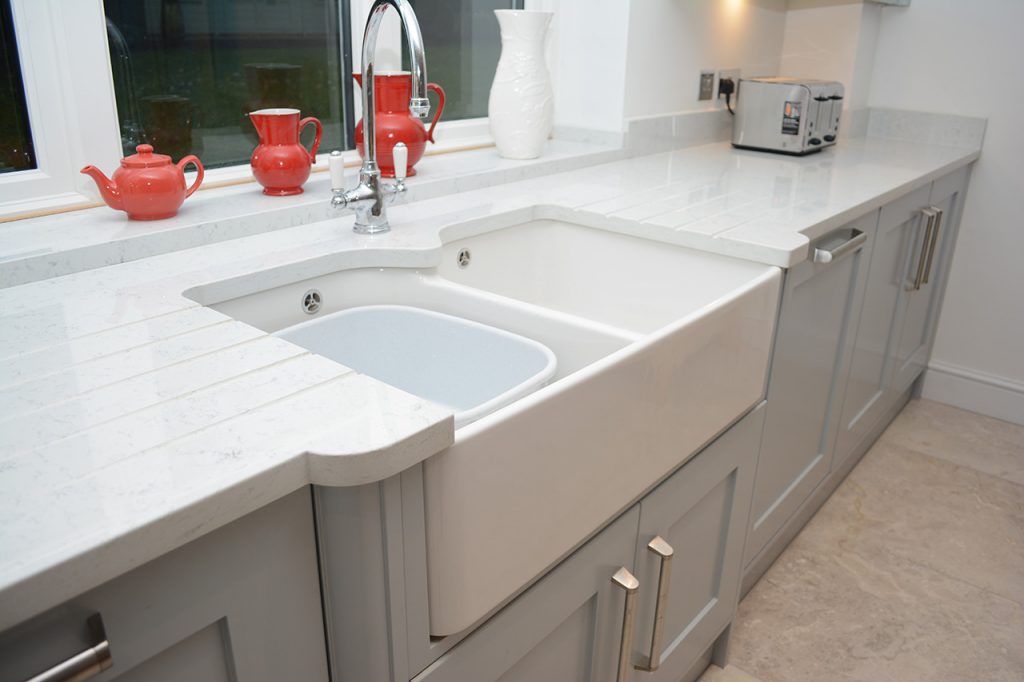 Cranbourne Stone are experts in producing bespoke items for clients who demand a top quality finish. Our specialist machinery and mason's knowledge of working with stone will guarantee a beautifully crafted product.
We offer a template and fitting service for the more complicated installs where an eye for detail is critical. All of our bespoke kitchen products are manufactured in-house at our premises at Stockbridge, allowing us to keep control of the project throughout.
Choose from an array of granite, quartz or man-made materials such as Lapitec ®, a virtually indestructible product which is stain, mould and heat resistant.
Contact us about your project and we would be happy to advise on selecting the right product to suit
your requirements.
For more information or advice please call 01264 810813
or contact us via email
Contact us