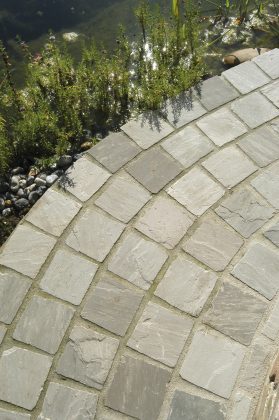 We stock a range of granite setts as well as sandstone and limestone cobbles. Complementing large paved areas with different materials can bring a project alive.
A 'sett' is a rock normally made from granite that has been quarried and worked into a regular shape. Historically used for paving roads, however, they make a very nice addition to any landscaping project, breaking up areas and allowing curves and angles to be produced with ease.
A 'cobble' – in truth, is similar in size but normally rounded and derived from a naturally shaped/tumbled fragment of rock – as you would find on beaches. There is confusion when specifying setts or cobbles, but a rule of thumb, 'setts' are made from granite, whereas 'cobbles' are naturally rounded, but also sold as regular shapes – made mainly from sandstone
and limestone.
For more information or advice please call 01264 810813
or contact us via email
Contact us