Having built prestigious swimming pools for over 20 years for the family business, Howard Standfield the Managing Director of Cranbourne Stone Ltd, recognised the demand for a better quality pool surround. Understanding the complexity of swimming pool installations led Howard and his wife Jo to form Cranbourne Stone in 2004. The company initially manufactured and supplied white and buff pre-cast copings to swimming pool installers, but quickly moved in to natural stone as Howard realised there was a real potential and demand for such products.
An experienced understanding of product selection and application, prompted Howard to find his own suppliers from around the globe – selecting only the best materials. As a result, the company now imports from over ten countries and are also keen supporters of the Ethical Trading Initiative.
Investment has always been of paramount importance to Cranbourne Stone, and it boasts not only a 5-axis CNC bridge saw, but also 5-axis waterjet cutting machine. The significance of such investments has allowed the company to grow extensively, developing its portfolio of products, whilst keeping all of its manufacturing in-house, facilitating a close management of productivity and quality. Cranbourne Stone also employs a small, but dedicated team of staff with skills vital to the company's success. Machine operators, an experienced sales team, estimators, surveyors, CAD operators and skilled masons who lovingly hand finish many of the products.
---
Set in the beautiful Hampshire countryside, our showroom is open to the public where you can see a selection of Deck Level Grilles, Paving and also some of the more bespoke items such as Wall Art and Kitchen Work Tops.
The relationship with their customers is of the highest importance to Howard and Jo. Being a growing family business, the quality, price and service provided is always their highest priority. Since 2004 when Cranbourne was created, Howard & Jo have been overwhelmed with the continued support of their loyal customers and look forward to many more years of providing its expertise, advice and high quality products.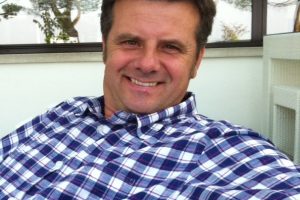 Howard Standfield
Managing Director