Cranbourne Stone have been producing swimming pool coping stones since 2004, drawing on years of experience in building swimming pools.
The result is a selection of natural stone swimming pool copings made from an array of Sandstone, Limestone, Marble, Travertine, Granite, Basalt, Porcelain and Lapitec®, offering the very best in style and functionality. We have a range of standard pool coping stones to choose from as well as the capability to produce bespoke stone works to suit every project. Bullnosed straights, 90° square and 6" radius internal corners are all stock items. Other variants in standard sizes are made to order from our stock material. Bespoke coping stone for free-form shaped swimming pool projects and specific designs are made to order. Please contact the office for more information on stock, current prices and availability.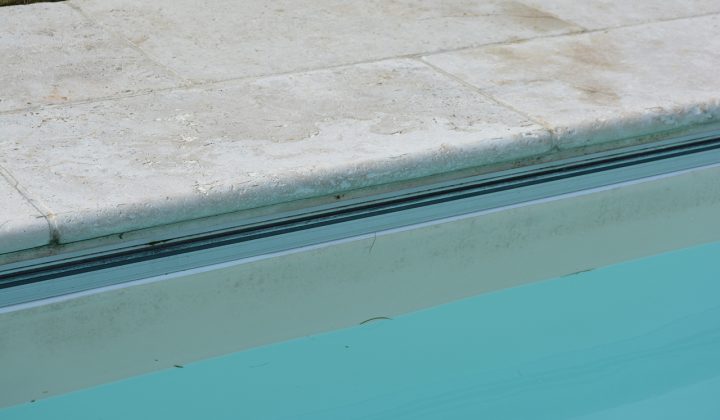 Straights (Standard)
Our range of straight coping stones are available with different edge profiles. Straight copings can be made from our full range of stone, with the exception of an overlip profile where only select materials are available. All straights are stock items.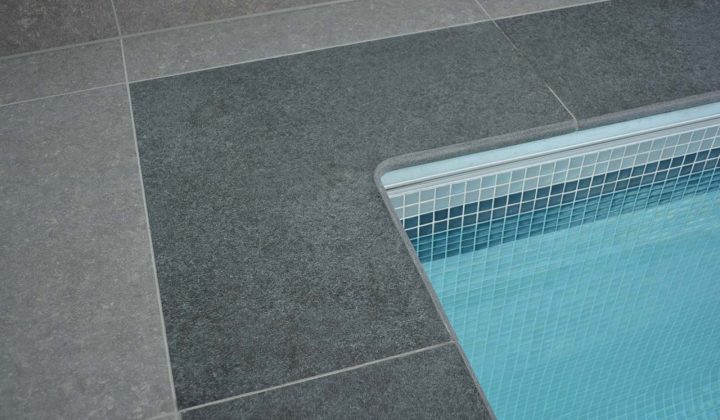 Corners (Standard)
Our standard internal or external corners come as either 90° or 6" radius. Different edge profiles are available with the exception of the overlip profile. Mitred corners are recommended for bonded overlips. All corners are stock items.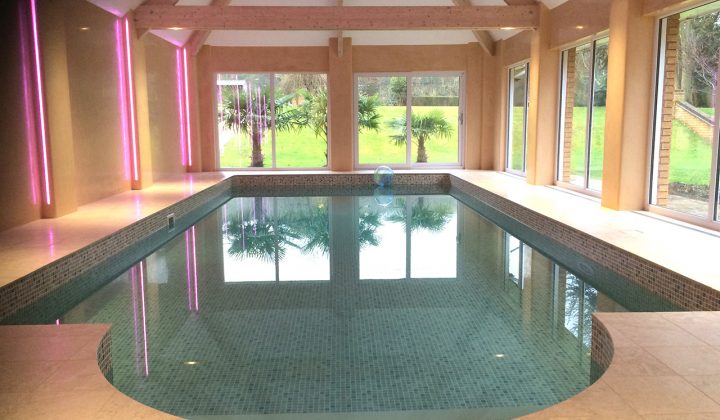 Roman Ends
Coping stones for swimming pools with Roman ends are stocked as standard in 4', 5' and 5' low profile variations. Roman ends can be made in all of our stones and all edge profiles with the exception of the overlip. Bespoke Roman ends can be templated via our professional services.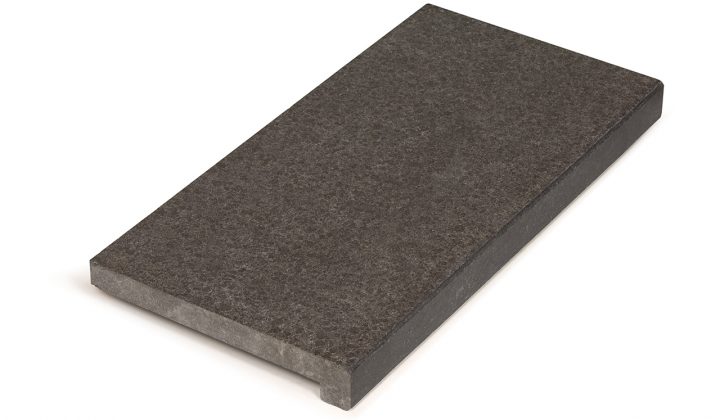 Overlip (Standard)
Standard overlip coping stones are machined to form a 50mm lip on the front edge. These copings give the appearance of thicker stone with the lip overhanging concealing the pool edge. Available in select materials as straight and 6" radius internal corners only.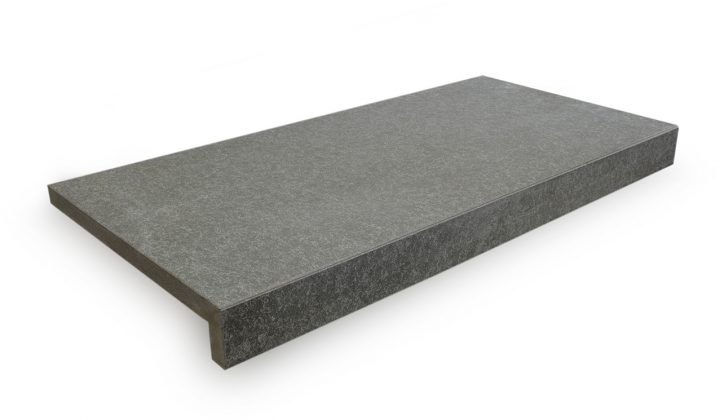 Overlip (Bonded)
A bonded overlip coping allows us to produce this style of edging profile in a greater array of stone types, including porcelain and Lapitec®. A very contemporary look with clean lines. Larger format copings are also available for specific or bespoke designs.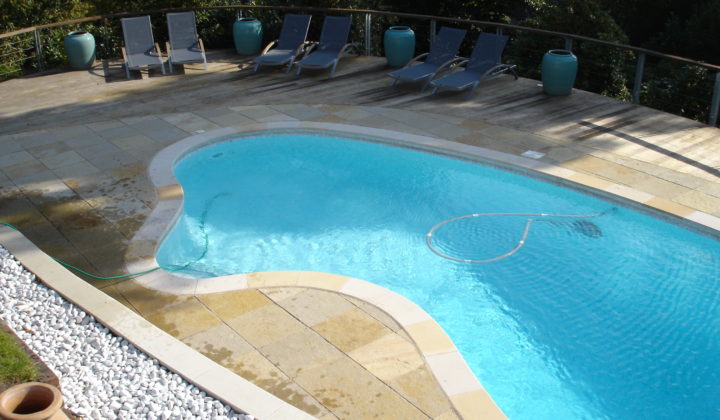 Bespoke & Free-form
For bespoke swimming pools, our free-form copings are custom made to measure in-house. A digital survey of the pool is conducted which is imported into AutoCAD. A combination of cutting with our 5-axis CNC bridge saw and waterjet technology results in a perfectly formed coping.
For more information and advice on choosing a suitable coping for your swimming pool please contact us direct
For more information or advice please call 01264 810813
or contact us via email
Contact us