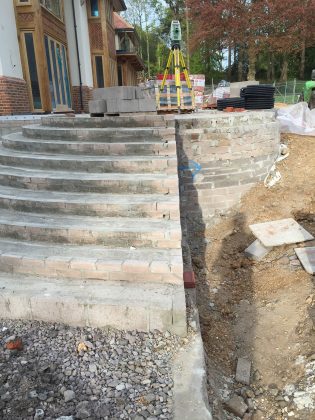 Cranbourne Stone has an extensive wealth of experience in producing bespoke products from natural stone
and also porcelain.
Before deciding on any design for a landscaping project, why not speak to an expert within the industry. Cranbourne Stone has its own 5-axis CNC and waterjet capable of producing just about any shape or feature
in stone.
Over the years Cranbourne Stone has worked with many garden designers and clients that want something a bit different. We can produce one-off pieces from curved steps, circle kits, curved wall capping and also decorative pieces.
---
Why not add one of our drain covers into your
landscape design. Made to match across a wide variety of stone types. At Cranbourne Stone we are always being asked about drainage covers when looking to replace unsightly steel or plastic. Add a little finesse to a project with our bespoke made drainage covers.
For more information or advice please call 01264 810813
or contact us via email
Contact us